Women in Africa have responsibilities culturally attached to them; they are the ones who spend most of the time with the children and they interact more with the community and the environment than the men. We believe that women empowerment is a key thing in dealing with socio-economic as well as environmental challenges to achieve sustainable development.
Love Unveiled Ministries is devoted to empowering women and girls through its Wellspring Women Foundation initiative. This three arm initiative is comprised of; Wellspring young women mentorship program, Train a Woman (TAW) Women empowerment program, and Girls' Start Stay and Return to School (SSR) girl-child education program.
With socio-economic empowerment programs ranging from hands-on skills training, mentorship, advocacy and education sponsorship, Love Unveiled reaches out to girls, young women, and women of various ages in both urban and rural areas of Uganda. The Wellspring women uphold three major unifying values of Peace, Love and Unity and work together to improve their standards of living.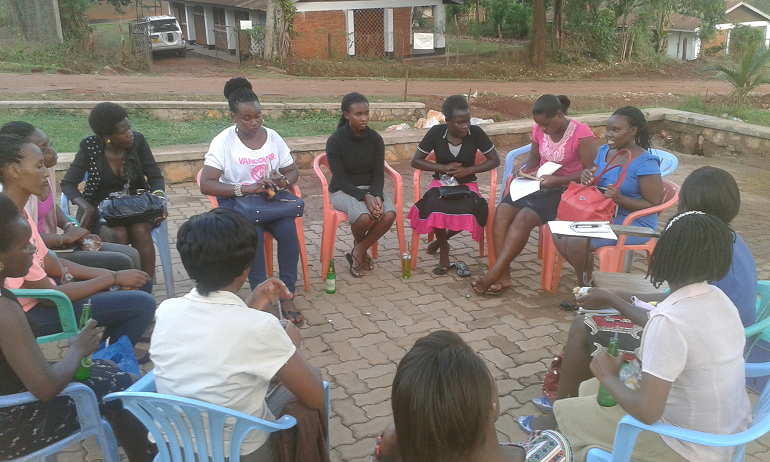 Love Unveiled Ministries runs the Wellspring mentorship program for young women. The purpose of the wellspring program is to help ladies to find purpose and fulfillment and to learn and celebrate the blessing of being a woman.
At the Wellspring ladies are trained and groomed to live successfully and carefully as they walk down the road of womanhood and the challenges thereon. Learning from those who have walked the road before, university students learn to remain focused on their dreams and live their life to the maximum without compromising their personal life principles.
The Wellspring gathering is a place where callings, talents and gifting are discovered and developed. The classes are held weekly at Makerere university, Kyambogo University and the YMCA.
The Wellspring meeting is a healing place for the wounded, a restoration place for the shattered, a hiding place for the fearful, a refreshing place for the thirsty, a rejoicing place for the joyful and a giving place for the thankful.